Look at me! I took a shower, I am wearing real pants (not pajamas), and I am in a coffeeshop, AKA the Real World. I'm not bawling like a baby in a dark corner somewhere! Also, I am eating the fattiest scone ever conceived by the mind of man and drinking a Monkeytail, which is a 4-shot Mexican mocha.
Look!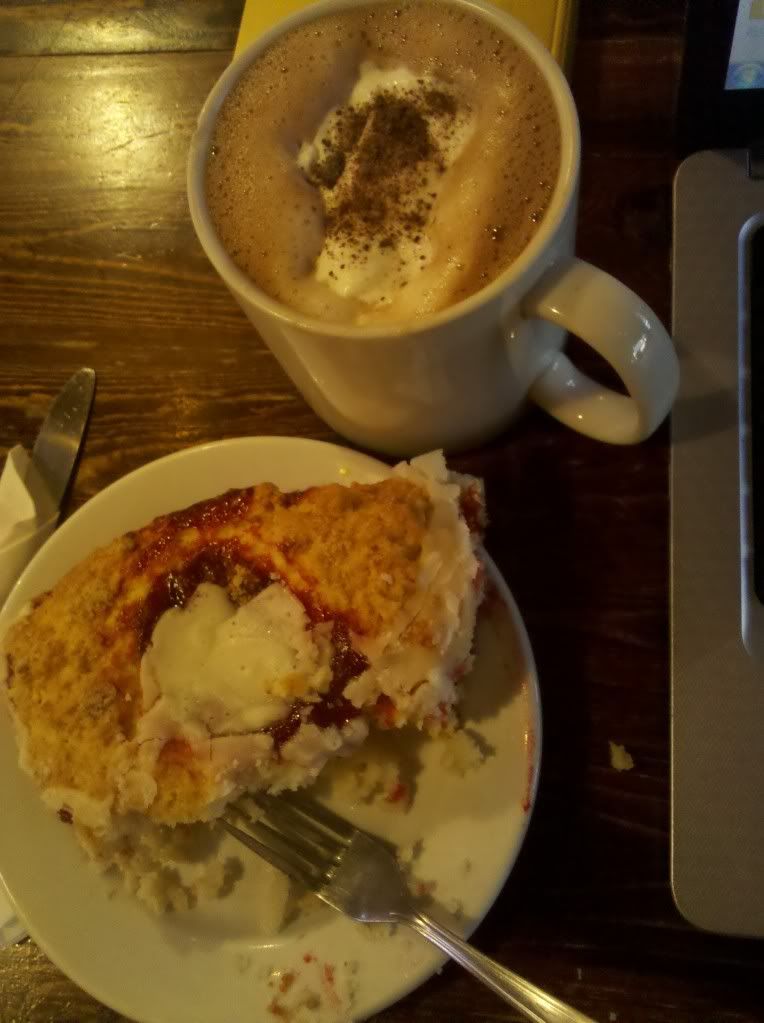 SO EFFING GOOD
This is the place I used to go all the time when I was alone in Boise with Charlie, back when he was a tiny little infant. Six months of solitude, that was. Hard.
Anyway. Coming back to Boise is strange. Like I said, I thought that the time I was here without Dust was more like two months until we talked about it a few weeks ago. It was a hazy time. Coming back did give me that familiar feeling of "Me Against the World," though. Which... well, I mean I guess it's better than "Everyone Against Me." Or "Overwhelmed and Unable to Cope."
SIGH THIS IS GETTING ME NOWHERE.
Anyway, I am going to finish this shit, or at least try to eat some of it, and then go walk around stores for a little bit, until I can be alone with my thoughts again.